Proctorio


Secure the complete academic integrity of online assessments, every time, with automated online invigilation.
With Proctorio, universities and colleges can easily conduct secure in-house online exams, without having to rely on live invigilators.
Proctorio's scalable invigilation platform integrates directly with your institution's LMS and preserves the academic integrity of online tests.
The Proctorio proctoring platform includes:
automated exam invigilation with customisable settings
identity verification
content protection
secure browser settings
plagiarism detection
extensive, instant reports for immediate evaluation
You can control the testing scenario for each exam individually, using Proctorio's adjustable settings to create a test environment specific to your individual assessment needs.
The Proctorio platform is flexible, scalable and secure. It fulfills all data protection requirements for privacy protection in accordance with the current GDPR guidelines and does not collect personally identifiable information (PII).
Interested in learning more about Proctorio? View a flyer here or visit the Proctorio website.
Added: May 2021
---
​Xensam


Some of you may recall in 2019 we ran a Call for Interest for Xensam.  A number of institutions expressed an interest in putting in place a Chest Agreement, but unfortunately changes within Xensam meant we were unable to proceed at that time.
Fast forward to 2021 and Xensam are back, with an offer for academia that they believe to be even stronger than before.  The below image summarises what Xensam bring to the table, click on the image for further information.  Any Chest Agreement that was established would conform to the usual Chest conditions: preferential pricing and standardised terms and conditions.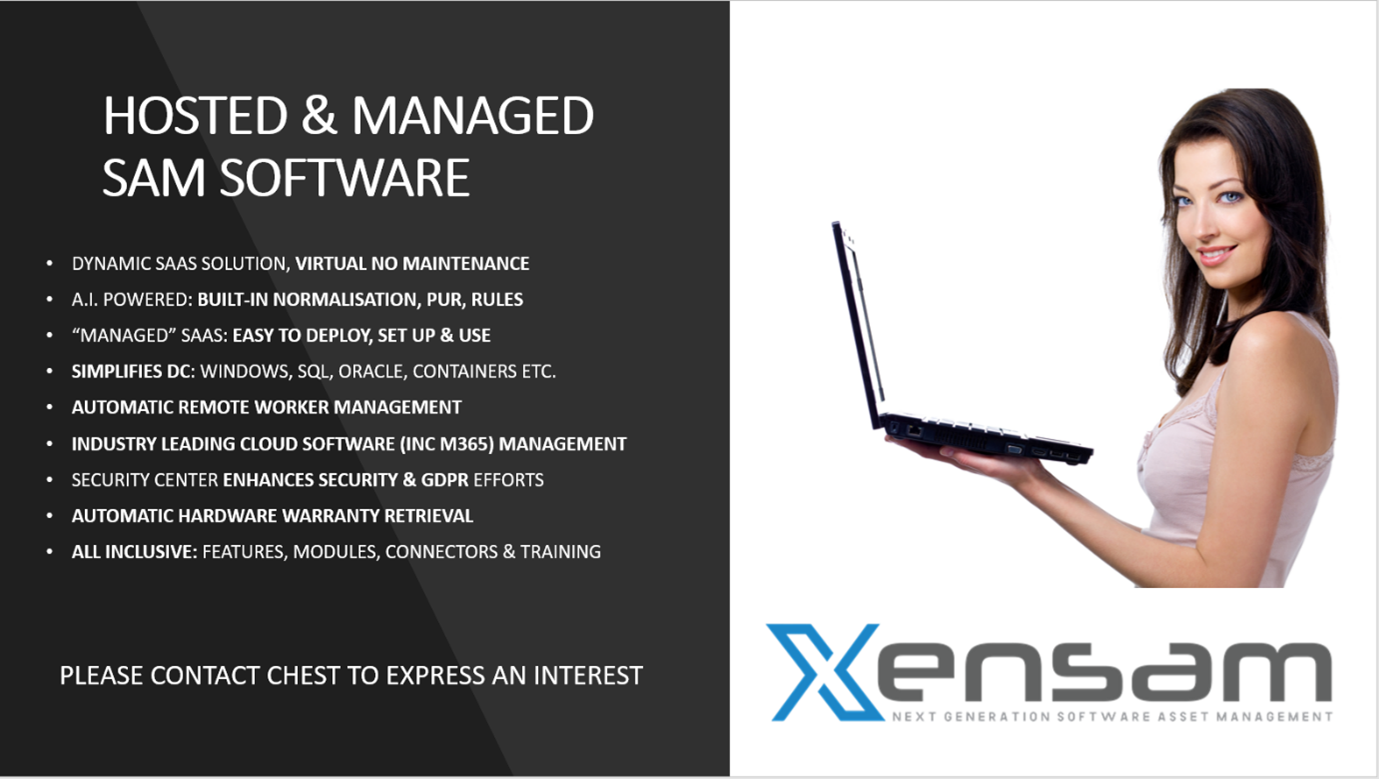 Click on the above image for more information.
Xensam are going to run an Introductory demo webinar and take questions on the 23 February.  Sign up here. 
At present, this is just a Call for Interest, if you would be keen to see a Chest Agreement for Xensam please let us know by sending an email to ben.offiler@chest.ac.uk.  If there is sufficient interest, we can move this very quickly to an Agreement.
If you have any questions, please don't hesitate to get in touch.
Added: January 2021
---
Assista AcademICS


One for your Finance colleagues - please share
Assista AcademICS Financial Solutions:  Student Level Costing
Need a student-level costing system that has been designed specifically to meet the needs of TRAC reporting?  Assista AcademICS Financial Solutions provides a new generation web-based Student Level Costing solution designed by experienced costing practitioners and powered by the Qlik Analytics Platform.
AssistaAcademiCS (Information & Costing System) has been developed to help university and college finance teams calculate the cost of their courses, research and even individual student bills in granular detail.
Using the same costing engine as Assista Monitor, the leading NHS costing tool, Assista AcademiCS, has been specifically designed to produce the TRAC and TRAC (T) returns.
More than just a regulatory tool, Assista AcademICS also enables first class financial decision-making by bringing together your financial and activity data all in one place.  Directors of Finance can quickly see where they are making or losing money.
The software is fully transparent, and users can track output costs all the way back to trial balance entries.
Since 2004 Assista's approach has been to develop relationships with clients first before conducting any business in order that they can properly understand their individual requirements.
Click here to find out more in their brochure.
Added: October 2020
---
Ocrato


Ocrato - convert scanned documents and images into searchable PDFs, saving time and money
A UK company called Ocrato have developed a tool that helps reduce document storage costs, increase remote productivity and ensure all documents are easy to find and faster to download.
Ocrato is a powerful optical character recognition (OCR) solution that allows you to:
Create searchable PDF files from scanned documents, images, or existing PDF documents;
Compress and optimize your files during conversion;
Make your documents searchable and compatible for long term archiving;
Ensure the highest quality and smallest file size for storing and downloading;
Identify documents that are redundant, outdated and trivial. It is estimated that as much as 33 percent of the data stored by organisations is redundant, obsolete, or trivial.
According to research 33% of documents stored are duplicates or no longer needed.  Ocrato dramatically reduces file sizes by hyper-compressing documents and removing duplicates and obsolete documents, so given the average cost to store 1TB of data per year is £3,241, the predicted savings for an average sized university are around £64k per year; a large institution could double this.
Ocrato also offers a free no obligation health check to help you identify the potential data storage cost savings.
Find out more with these two datasheets (Product Information and Cost Saving), or watch a 1 minute overview video
If Ocrato sounds like a product that could be of interest to your institution, please do let us know, by emailing us at help@chest.ac.uk.  Chest's objective is to help universities and colleges save money, and we will not put Agreements in place that aren't of interest, but we do need your feedback either way to help us decide what is wanted.
Added: October 2020
---
Picterra


Picterra – an online geospatial GIS object detector authoring platform that saves institutions time and money
Picterra is a cloud-based geospatial remote sensing object detector authoring platform; unlike many other similar products it requires no coding skills or local processing resource. It is designed to help students and researchers find, count and analyse objects and patterns on the surface of the earth, using satellite, aerial or drone image sources.
Picterra allows what previously needed months of time to complete to be done in minutes, so much more can be achieved within existing research budgets. The cost of geospatial analytics becomes radically lower, and practitioners can to focus on the insights rather than the technology behind it.
Offering real usability for students studying Geography, Archaeology, Urban Planning and Agriscience, environmental studies much more besides, Picterra works hand in hand with existing technologies such as ArcGIS, and is already in use by many major UK organisations.
The entire workflow can now be deployed off campus, so undergraduate courses in remote sensing and analysis can be managed by course leaders as a complete distancing learning module.
Chest and Picterra are looking at site licences for institutions (with multiple administration accounts possible for different departments), so no limit on number of seats (students) under each faculty and no limit on number of detectors created.
Cost will be based on volume of megapixel processing bought used, with institutions able to pre-purchase processing as required.
On the Chest website you can find links to a number of webinars and case studies involving Picterra.  Alternatively, Picterra's own website offers a wealth of further information.
Added: October 2020
---
Ayoa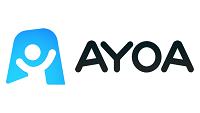 Ayoa - Mind Mapping and Task Management - Call for Interest
Chest are talking to Ayoa about a potential new Agreement for their unique Mind Mapping and Task Management software.   We'd be really grateful if you could let us know whether your institution could be interested in this Agreement.
As we enter an age of digital transformation, the Education sector is evolving like never before - and new technology must facilitate innovative pedagogical methods and creative learning techniques.  Proven to boost productivity by 46%, Ayoa is perfect for helping students, educators and administrators with essay writing, course and project planning, delivering content and managing daily tasks. Its visual interface is designed to inspire creativity, increase engagement and ultimately generate outstanding results.
Ayoa is DSA-approved, making it suitable for neuro-diverse students, specifically those with dyslexia, allowing educational institutions to maintain an inclusive workspace for all students. Ayoa is accessible any time and from anywhere, offering complete flexibility - working in Windows, Mac, on mobile devices and in web apps.
Check out this flier for further information including testimonials and details of some of the blue-chip organisations and institutions already using Ayoa.
We'd love to know whether an Ayoa Chest Agreement could be of interest, not only for direction now but also to help guide us with future conversations.  Please email us either way at help@chest.ac.uk
Added: March 2020
---
Login to add your vote for any of these resources Login
---
* Software
Software Agreements cover products widely used in teaching and research. As well as generalist products from Microsoft and Adobe they include subject specific products in GIS, statistics and maths, qualitative data analysis, mind mapping and others.
---
*Online Resources
Online Resource Agreements include all types of digital resources: from eJournals, eBooks, backfiles, databases, reference materials, standards, to videos… and more.