Geomatica


     Geomatica Geospatial Image Processing Software
The use of satellite based remote sensing imagery is on the rise globally thanks to the rich information it can provide to study important issues such as climate change. Geomatica is a complete geospatial image processing software suite that can leverage deep temporal satellite, aerial or radar image archives to unlock trends that can deepen our understanding of the anthropogenic effects on climate change. Plus, students will have access to professional industry standard tools.
PCI Geomatics, the Canadian based company that makes the software, has been providing educational institutions with its capability for the last 35+ years, and has attractive offers for both teaching and research licensing.
With Geomatica, many applications are possible including:
agricultural monitoring
disaster planning and recovery mapping
managing the multiple phases of mining operations
detecting and extracting features from imagery
high resolution elevation model extraction for 3D mapping
and much more
A full description of Geomatica, as well as case studies, can be accessed here.  The latest version is Geomatica Banff.


Added: January 2020
---
Cofense

Phishing Protection Across the Entire Organization
Cofense is proud to be working with Chest to support UK Universities in their fight against phishing and cyber defence.
Unfortunately, as recent news reminded us, Universities are still a major target for cyber attackers, who phish for personal credentials, intellectual property in the form of valuable academic research, or potentially a payoff after inflicting ransomware. The main attack vector for this malware continues to be email which remains an effective delivery format for malicious content.
Cofense is the leading supplier of complete phishing defence technology globally. To date, our European operations have focussed on recruiting the largest Finance, Energy, and Manufacturing organisations. With over 2000 global customers and 30+ University customers in the US, Cofense is seeking to partner with Chest to bring cutting edge phishing defence to the UK education market at affordable and exclusive pricing.
We all appreciate that phishing e-mails get through the Secure Email Gateways (SEG) on a routine basis. Unfortunately, these attacks are no longer the easy to spot communications from Nigerian Princes. Rather these attacks are sophisticated malware and credential-stealing communications from a variety of nation-state and criminal endeavours.
Staff, Academics, and Students can now report any suspicious email they see into an automated triage, assessment, remediation, and removal technology. The net result being that dangerous emails are removed before and after detection in the inbox
Read this Cofense article about the relationship between City, University of London and Cofense, highlighting how we are helping them keep Students and Academics safe. Claire Priestley, Director of Information Technology at City, University of London writes …"Cofense was an easy choice to augment our underpinning programme of information security initiatives. Our user community numbers at least 20,000 at any given time. The rapid growth in ransomware contained in phishing emails across all sectors last year necessitated a solution that would help us quickly and effectively build awareness, provide targeted training solutions and offer a one-touch reporting mechanism that integrated easily with our incident management system."
Added: November 2019
---
OxMetrics


 OxMetrics  - a complete econometric teaching solution for educators and researchers
 Please share with your Economics, Finance and Biostatistics Departments

OxMetrics™ is a family of software packages providing an integrated solution for the econometric analysis of time series, forecasting, financial econometric modelling, or statistical analysis of cross-section and panel data. 
This software package consists of a front-end program called OxMetrics, and individual application modules such as CATS, G@RCH and STAMP, all of which offer a wide range of econometrics methods from structural time series models with STAMP to long memory G@RCH models and risk management with G@RCH. The individual packages are oriented to specific econometrics models, click here to find out more information on each.
OxMetrics software offers a complete solution for educators and researchers; combining a wide range of state-of-the-art econometric modelling and forecasting methods within an easy to use interface and simple licensing model. From undergraduate modules to advanced PhD courses, OxMetrics can be used in any econometric teaching.
Chest and Timberlake, the company behind OxMetrics, are in conversation about creating an OxMetrics Chest Agreement.  If your institution would be interested, please do let us know.
Added:  November 2019
---
SkylineGlobe


Skyline Software for Education - Empowering the next Generation of Geospatial Professionals
Utilising automated high-speed production and the latest methods of data capture, Skyline has achieved huge reductions in processing times for the best 3D mesh models available anywhere, at a correspondingly reduced cost, allowing users to increase productivity & reduce risk.  Skyline is transforming 3D visualisation from a "nice to have" to a cost-effective and essential tool for critical decision making, bringing benefits to professionals and students alike.  3D Visualisation is the must-have GIS application of tomorrow and it's available from Skyline today.
Skyline's product suite allows users to significantly increase the amount of outdoor work which can be brought indoors and transferred to the desktop, meaning reduced site journeys.  It extends visualisation and understanding way beyond 2D GIS, and better understanding allows for better decisions.  It also offers significant savings in time and cost.  3D Visualisation and modelling software from Skyline empowers geospatial users, enabling them to visualise in 3D a real-life view of what's on the ground using terrain models, imagery and 3D City Models, giving them access to far more information than available from 2D mapping.   Skyline software is designed to work alongside GIS software systems such as ESRI ArcGIS®, QGIS etc, complementing and enhancing their capabilities.
"We are living through a period of enormous technological change and it is evident that there are emerging geospatial technologies which are offering exciting opportunities to help deliver economic growth and increased productivity for the UK……." (From the Geospatial Commissions FUTURE TECHNOLOGIES REVIEW published 27th August 2019)./p>
Read an introduction to Skyline here, check out their YouTube Channel, or visit their website. Chest is in discussion with Skyline about an Agreement for TerraExplorer, PhotoMesh and SkylineGlobe Server.  If your institution would be interested, please click here and complete the brief form.
Added: October 2019
---
Flexera


Flexera: Gain Visibility, Control and Optimize your IT
From on-premises to the cloud, Flexera gives Higher Education institutions an in-depth view and control over their entire IT estate. Used by individuals and institutions across the globe, their market leading solutions help provide Technology Insight, Technology Agility and Technology Spend Optimisation.
Software License Optimization to Reduce Spend and Compliance Risk within Higher Education - this is software and IT asset management scaled for enterprises. Let Flexera show you how better license management can save you money and time through software license optimization. With Flexera you can manage your vendor relationships and contracts more efficiently for better results. Flexera's SaaS Manager provides Visibility and Control Over SaaS Usage, including Shadow SaaS.
Flexera and its integrated solutions help Higher Education institutions to reduce time spent researching and validating IT asset data. The solution significantly reduces costs and, in just a few hours, can clean up bad data accumulated over many years.
For more information on these solutions, click the links below.
Product Links:
Added: October 2019
---
LastPass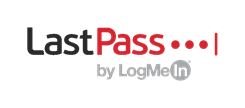 A simple, secure way to manage passwords
As an enterprise password management solution, LastPass has made going online easier and safer; supporting all of browsers, operating systems, and mobile devices. LastPass Enterprise has over 100 configurable policies and scales SSO, MFA and password management for all students and staff helping your campus be more secure, maintain compliance, and improve the user's IT experience. Here's the Technical Whitepaper.
LastPass has just launched a new education specific site-wide initiative that allows universities and colleges to give something back to students outside of academia (and to improve the overall student experience) whilst bolstering internal cyber security efforts. The site-wide initiative contains, at no extra cost, Premium licences to give to students to protect their personal apps (banking, shopping etc) for the duration of study and for their first year after leaving. LastPass is dedicated to success, so when it comes to campus-wide roll-out, full deployment support includes a dedicated Customer Success Manager, self-service training portal and onsite training for admins, staff and students.
Here's what LastPass did for Duke University, Harvard University and Deltion College.
Added: March 2019
---
Xensam

Highly Advanced SAM Software – Secure, Scalable, SaaS:
A.I.supported and securely hosted ITAM solution
Lightweight, powerful agent for Win / Chrome / MAC / Linux
Easy to deploy, simple to use – almost no admin needed
Advanced analysis of desktops, datacenter, cloud (O365, etc.)
Active usage feature offers unrivalled optimisation and ROI
Deep hardware data includes Automatic Warranty Retrievalxc
Exposes malware, blacklisted, unsupported & GDPR risks
All-Inclusive (features, hosting, training) – no hidden costs
Find out more about Xensam Software on their website.
Added: January 2019
---
PressReader

Stay informed. PressReader want to keep you ahead of the game with the latest industry trends. Their new library report, The Library of the Future - Right Now will help get you there. Read more about:
What libraries can learn from disruptive companies like Spotify and Netflix
How libraries can keep up with the waning attention spans of the new generation
What it means to be a collection-centric institution versus a people-centric service
Why discovery is the one thing libraries can do better than the Internet
Learn more about how you can improve your library experience today.
Added: October 2018
---
Login to add your vote for any of these resources Login
---
* Software
Software Agreements cover products widely used in teaching and research. As well as generalist products from Microsoft and Adobe they include subject specific products in GIS, statistics and maths, qualitative data analysis, mind mapping and others.
---
*Online Resources
Online Resource Agreements include all types of digital resources: from eJournals, eBooks, backfiles, databases, reference materials, standards, to videos… and more.