Prolifiko


Prolifiko – Supercharged support for academic authors & researchers
Prolifiko delivers science-backed coaching services for writers, early career researchers and academics. Used by individuals and institutions across the world, our expert-led accountability packages improve writing productivity and academic publishing performance.
Blending online training, one-to-one support and digital coaching, Prolifiko create a supportive and encouraging learning environment that helps academic writers find a writing routine that fits with their life.  Rooted in a unique, science-backed productivity method, we give people the tools and techniques they need to prioritise writing, keep motivated and combat their blocks and barriers.
Interested?  Click on the below link to learn more, including several testimonials from a number of universities. 
Added: June 2019
---
Irish Newspaper Archives

Irish Newspapers Archives is the World's largest digital archives of Irish Newspapers and Journals.
The archives dates from 1738 to current and covers over 80 national, regional and out-of-print publications from both North and South of the country including some American-Irish Journals. There are over 9 million pages with a further 25,000 added every week. The vast majority of the titles run from their inception to current.
The archive is a wonderful resource for institutions with an interest in historical studies covering such seminal moments as the American War of Independence and the Irish Famine periods. Also it is an excellent repository for the study of Anglo-Irish relations from the incorporation of Ireland into the United Kingdom in 1801, through the Irish War of Independence right up to current day. Furthermore the rich births, deaths and marriage pages in the regional titles are brilliant resource for genealogical investigations. The archives are constantly updated with current material and newly digitised archives and these will be included at no additional charge.
Irish Newspaper Archives Brochure
Added: May 2019
---
OpenText Gupta
OpenText Gupta Development Tools and Databases
OpenText™ Gupta database application development products are tools for software developers and those learning to be software developers, helping them bring solutions to market more quickly. Giving developers a significant time and value advantage, Gupta development tools allow developers to incorporate customer feedback very early in development cycles, reducing the amount of code that needs to be redone because it does not meet customer requirements. Implementing new customer requirements also benefits from the high productivity and leads to quick delivery of new features to customers.
OpenText Gupta databases are perfect companion databases for ISV solutions, web applications and mobile applications. IT managers and ISV's are looking for databases that can be easily installed, do not need support and operate for years without needing a lot of attention to reduce the Total Cost of Ownership of the solution or service, returning more value to the business. OpenText Gupta databases do exactly that, they are easy to install and easy to maintain offering unbeatable low TCO.
Learn more via the following documents:
Added: April 2019
---
Disruptor

Disruptor provides a full understanding of how technology is changing markets. It helps professors and students understand the impact of disruption across:
Companies – by profiling those which are innovating/adopting the latest technology, helping students to bridge the gap between the classroom and commercial environment and identify opportunities for career development
Industries – by outlining how technology is disrupting/changing particular industries and leading to the emergence of new business models, helping faculty heads to identify current/hot topics and themes for new modules and programs
Consumers – by explaining the latest habits/trends that are being adopted by consumers, helping students/researchers to understand the business landscape and assess the viability of their new innovation and product ideas
Watch a short video to learn more about the product.
We are in early stage discussion with GlobalData regarding and Agreement for Disruptor.
Added: April 2019
---
MarketLine's Accounting Module
Trends & issues affecting the global accounting industry

MarketLine's Accounting Module provides a unique perspective for academics and students. The module includes a subscription to two market-leading publications:
Universities worldwide subscribe to the module as a resource to aid their accounting courses. Students receive up-to-date comment and analysis on the current global trends affecting the profession, gaining exposure to the real events surrounding regulation, interpretation and adoption. The Accounting Module:
Helps students with their career choices by understanding their potential firms of choice – our publications provide an invaluable view of the corporate world
Offers in-depth insight and commentary into accountancy to provide context to those students sitting accountancy exams
Analyses the primary topics influencing the sector for those doing research into the accountancy market.

We are in early discussion with MarketLine about adding this module. 
Added: April 2019
---
Orchard Reports Online

Orchard Reports Online is a new database with consumer and market reports, statistical bulletins, and detailed research survey datasets offering specialist analysis and insights into the UK financial services, legal services, and travel sectors.
Published by established research specialists IRN Research (trading name of IRN Consultants Ltd), Orchard Reports offer an analysis of original consumer survey and industry data on specific market segments not available anywhere else. The database includes over 100 reports, bulletins, and datasets and another 100 are being added each year. The database combines IRN Research's established Market Reports and Statistical Bulletins series with a series of Consumer Research Reports (previously published as YouGov Reports).
As well as current reports and datasets, the portal also includes all reports published since 2012.
Added: March 2019
---
CoreView

CoreView - a leading SaaS Management Platform (SMP) for Office 365
CoreView provides enterprises and Microsoft partners the ability to manage, control and obtain valuable information across all aspects of their Microsoft Office 365 investment. This information allows organisations to improve security, achieve compliance, optimise licensing, and deliver operational improvements.
Reduce O365 IT costs by creating virtual tenants facilitating segregation of duties and granting permissions across subsets of administration teams.
Cut O365 license costs with real-time licensing audits and complete control over license usage by user, region or business unit.
Improve security by ensuring data log access, regulatory compliance (e.g. GDPR)
Guarantee O365 user adoption by monitoring specific workload usage trends and target users with video training campaigns.


Added: March 2019
---
LastPass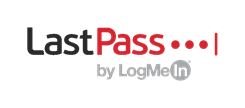 A simple, secure way to manage passwords
As an enterprise password management solution, LastPass has made going online easier and safer; supporting all of browsers, operating systems, and mobile devices. LastPass Enterprise has over 100 configurable policies and scales SSO, MFA and password management for all students and staff helping your campus be more secure, maintain compliance, and improve the user's IT experience. Here's the Technical Whitepaper.
LastPass has just launched a new education specific site-wide initiative that allows universities and colleges to give something back to students outside of academia (and to improve the overall student experience) whilst bolstering internal cyber security efforts. The site-wide initiative contains, at no extra cost, Premium licences to give to students to protect their personal apps (banking, shopping etc) for the duration of study and for their first year after leaving. LastPass is dedicated to success, so when it comes to campus-wide roll-out, full deployment support includes a dedicated Customer Success Manager, self-service training portal and onsite training for admins, staff and students.
Here's what LastPass did for Duke University, Harvard University and Deltion College.
Added: March 2019
---
Xensam

Highly Advanced SAM Software – Secure, Scalable, SaaS:
A.I.supported and securely hosted ITAM solution
Lightweight, powerful agent for Win / Chrome / MAC / Linux
Easy to deploy, simple to use – almost no admin needed
Advanced analysis of desktops, datacenter, cloud (O365 etc.)
Active usage feature offers unrivalled optimisation and ROI
Deep hardware data includes Automatic Warranty Retrievalxc
Exposes malware, blacklisted, unsupported & GDPR risks
All Inclusive (features, hosting, training) – no hidden costs
Added: January 2019
---
PressReader

Stay informed. PressReader want to keep you ahead of the game with the latest industry trends. Their new library report, The Library of the Future - Right Now will help get you there. Read more about:
What libraries can learn from disruptive companies like Spotify and Netflix
How libraries can keep up with the waning attention spans of the new generation
What it means to be a collection-centric institution versus a people-centric service
Why discovery is the one thing libraries can do better than the Internet
Learn more about how you can improve your library experience today.
Added: October 2018
---
Login to add your vote for any of these resources Login
---
* Software
Software Agreements cover products widely used in teaching and research. As well as generalist products from Microsoft and Adobe they include subject specific products in GIS, statistics and maths, qualitative data analysis, mind mapping and others.
---
*Online Resources
Online Resource Agreements include all types of digital resources: from eJournals, eBooks, backfiles, databases, reference materials, standards, to videos… and more.