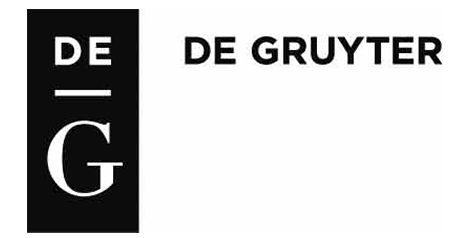 De Gruyter offers a range of databases as part of our Chest agreement to UK HE and FE institutions. Since 1 April 2019, De Gruyter STEM products will include up to 50% discount tiered by Jisc band, and a further 20% Chest discount for all institutions. The agreement runs until 31 Dec 2021.
Two-month trials of these resources are available now - click to contact Anita Joice of De Gruyter to arrange your trial.


DE GRUYTER STEM: USEFUL, COMPREHENSIVE, SMART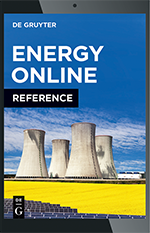 Energy Online
Comprehensive, easy access to energy topics related to science, architecture, economics, and politics. Features over 1,500 entries, updates twice per year and includes more than 200 entries supplying state-of-the-art research results.
Watch De Gruyter's Energy Online video tutorial on YouTube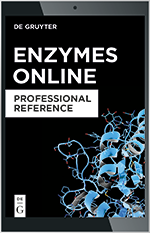 Enzymes Online
Covers topics relating to the function, analysis, and application of enzymes. The content is selected from the De Gruyter journal and book portfolio in the areas of biology, medicine, chemistry, mathematics, physics, and engineering. With a robust search engine and logical content structure, users can access relevant information, quickly.
Watch De Gruyter's Enzymes Online video tutorial on YouTube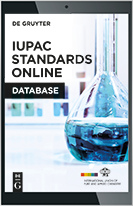 IUPAC Standards Online
Online A database built from IUPAC's standards and recommendations, which are extracted from the journal Pure and Applied Chemistry (PAC). The International Union of Pure and Applied Chemistry (IUPAC) is the organization responsible for setting the standards in chemistry that are internationally binding for scientists in industry and academia, patent lawyers, toxicologists, environmental scientists, legislation, etc. "Standards" are definitions of terms, standard values, procedures, rules for naming compounds and materials, names and properties of elements in the periodic table, and many more.
Watch De Gruyter's IUPAC Standards Online video tutorial  on YouTube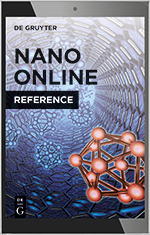 Nano Online
Specially-tailored compilation on nano technology from all relevant disciplines including materials science, chemistry, physics, and medicine. This online reference includes more than 2,000 entries (an equivalent of more than 17,000 print pages) and annual updates of 200 entries and will supply state-of-the-art research results.
Read De Gruyter's Nano Online user guide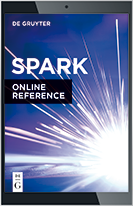 SPARK
Encyclopedia of Chemistry, Industrial Chemistry, Materials Science and Physics with topics discussed on a level accessible to graduate students, connecting them to the forefront of research. Provides up-to-date, interdisciplinary, and cross-linked introductions into an extensive range of subjects in natural sciences featuring more than 1,000 articles, frequently updated and extended by over 100 authors.
Watch De Gruyter's SPARK video tutorial on YouTube