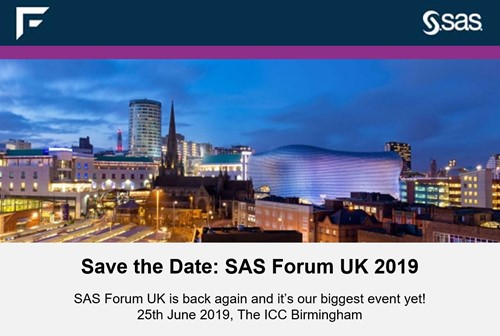 SAS® Forum UK is the largest gathering of SAS professionals and analytics experts in the UK…and this year, we're at the ICC in Birmingham – where everything's going to be even bigger.
Explore the breadth of analytics, from AI and machine learning to IoT and advanced analytics.
Hundreds of SAS experts and industry thought leaders will be at this year's event. Exchange ideas and connect with others on topics that matter to you most.
Attend diverse sessions for every role, skill level and industry.
Discover transformative insights that you can take back to your organisation.