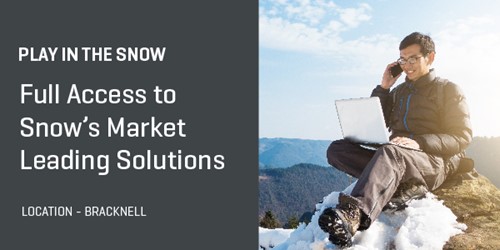 'Play in the Snow' is an informal event where you can see under the hood of Snow's market-leading Software Asset Management (SAM) solutions. Solution specialists are on-hand to show you all the latest developments, plus you will be able to network with other SAM professionals.
We will offer hands-on sessions for you to see the solutions for yourselves – details for this date to follow soon. Sign up sheets will be available on the day on a first-come, first-served basis.
Hands-on Workshop: details of which topic we'll be covering at this event are coming soon.

New to Software Asset Management?
Hear all the latest industry talking points & learn how to take those first steps into the world of SAM.
SAM veteran?
Book a space in one of our deep-dive clinics, or find out more about Snow's complementary solutions which can help you deliver increased value and effectiveness of your Software Asset Management (SAM) program and/or your cloud strategy.
Places are limited, so book early to avoid disappointment!
What others are saying about this event!
'it's great to get specific answers from people that have time for you and have the skills'
'good to learn about other areas of the solution we currently aren't exploiting, like the Snow Automation Platform'.