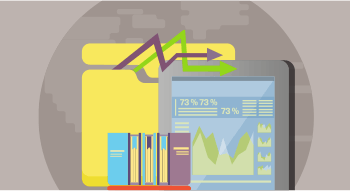 Updated 14 May 2020
Jisc has compiled details of publishers and content providers who are widening access to their resources in various ways, with details of the content and measures to access them.
You can find more details on the Jisc License Subscription Manager website here Resources for Coronavirus crisis.
Below is an extract of the measures taken by some Chest Agreement publishers:
Please do check back, as we will update this page.
American Mathematical Society (AMS)
Extended the grace period for subscription content including journals and MathSciNet, provided expanded remote access and mobile pairing, and joined ProQuest and CCC access programs. Faculty using AMS textbooks can request e-reserve copies to provide access to students. Link to statement
American Psychological Association (APA)
APA is continually updated pandemics resource for both clinicians and the general public - link to resource
APA Journals®: View the curated collection of APA journal articles examining the psychological impact of a pandemic, telehealth, and other topics.
APA Books®: APA is participating in the ProQuest E-book Central program to provide unlimited access to APA books included in E-book Central through June 30. We're also participating in the EBSCO eBooks program that allows an unlimited number of simultaneous E-book users through the end of June.
During the pandemic, many of the Academic Writer tutorials and quick guides are being made freely available to support students and instructors in courses that require papers to be written in APA Style.
Brill
COVID-19 Collection - 59 ebooks on epidemics, containment strategies, homeschooling, distance learning, and crisis response.
De Gruyter
13 articles to date, in Clinical Chemistry and Laboratory Medicine and a few other journals. Most articles are free or Open Access. Whether the rest will be opened is to be confirmed. De Gruyter Coronavirus Research
Emerald
22+ expert briefings, journal articles, and book chapters related to coronavirus and the management of epidemics. Emerald Coronavirus Resources
Euromonitor International
During the Coronavirus pandemic Euromonitor is offering no-obligation 3 month free access to Passport to non-subscribers - contact Ashton.Moses@Euromonitor.com for details.
Euromonitor International's research analysts and analytics teams are monitoring the impact of COVID-19 to better assess the short and long term effects on economic scenarios, product categories, pricing, stock availability and consumer behaviour. See Understanding The Impact Of Coronavirus (COVID-19)
On demand webinar - How Is COVID-19 Affecting The Top 10 Global Consumer Trends 2020? Register 
IET
Free access to research on areas relating to COVID-19, respiratory viruses, ventilators and ventilator components to help research efforts in the fight against the global pandemic. Access to IET COVID-19 related research
MarketLine
Free copy of MarketlIne's Emerging Coronavirus Covid19, Executive Briefing report. To request your copy, please email laura.stanham@marketline.com
OECD iLibrary
The OECD is compiling data, analysis and recommendations on a range of topics to address the emerging health, economic and societal crisis, facilitate co-ordination, and contribute to the necessary global action when confronting this enormous collective challenge. See Tackling coronavirus (COVID‑19)
Contributing to a global effort
PressReader
Free daily collection of news stories from around the world - COVID-19 News
CAS/SciFinder
A range of resources and expertise openly available to support the fight against COVID-19 - see CAS COVID-19 resources
Springer Nature
Latest coronavirus research & news items  - see Springer Nature Coronavirus resources