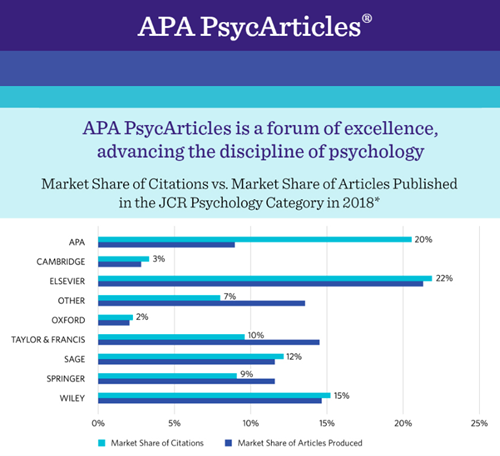 APA's share of citations in the psychology category reflects our editorial excellence and commitment to publishing high-quality research that is at the forefront of the field.
APA's reporting standards, combined with our rigorous peer-review process, equip authors with tools to communicate pertinent facets of their research effectively. Adherence to these guidelines ensure journal contributors meet the highest standards of quality and elevate the impact of psychological research.
Renew your APA PsycArticles subscription to maintain access to highly-cited psychology journal content.
To support your subscription, we encourage you to share the following APA PsycArticles resources with your users: