The following information has been provided by Emerald Publishing.
The Emerald Alumni Toolkit is an award winning performance support tool now available through Chest.
Emerald created the Toolkit to support Alumni in their work. Alumni will gain access to the best source of on-demand content to help them get their job done . The content is up-to-date, accurate and interactive. Perfect to support the challenges that Managers and Senior Managers face.
Users are able to build the use of this toolkit into their normal day as the platform is so easy and quick to use.
Content on the platform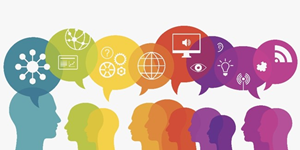 This toolkit does the hard work. The best bits of management resources, training, advice and much more are on one platform.
The presentation is engaging and varied to suit different learning styles.
The toolkit provides on-demand, flexible performance support to help your alumni meet challenges, develop and grow.
Flexible: The toolkit can be branded with your logo, so your alumni see a product that's unique to your institution.
Engaging: Over 50 essential leadership skills covered across a range of content including in-depth articles, guides, infographics, videos and animations.
Anytime, anywhere: The toolkit works across all devices and platforms at home or on the move.
Sample content
The link below provides an example of the content available, which we hope provides you with a better understanding of how it can help and support your alumni.
We have selected one of the most popular infographics which we have made freely available. Take a look:
Difficult conversations - Common mistakes
For a free trial or to discuss further, please get in touch.
* Sorry, this agreement has expired *

Emerald Alumni Toolkit 2019
This agreement expired on the 09/12/2020
Help your alumni improve their performance and fast-track their career with an Emerald Alumni Toolkit subscription. This award-winning support tool is trusted by over 1 million leaders and ...