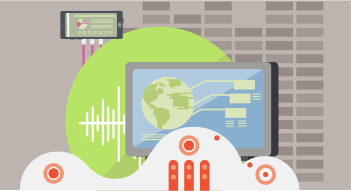 Updated 6 May 2020
With the increasing number of institutions moving to remote learning for the foreseeable future, we felt it would be useful to create a webpage that details the home use rights for both staff and students under the various Chest Software Agreements.
We will also highlight any extra flexibility in their licensing arrangements that our vendors have agreed to, to assist the community during this trying time:
Please do check back, as we will update this page.
Adobe
Until 6 July 2020 you may request temporary "at-home" access for your students and faculty staff to Creative Cloud apps, if you're part of an ETLA Agreement or VIP Agreement. Please note that Institutions in the Chest Adobe ETLA Agreement, already have home use rights for all staff, teaching and non-academic.
These temporary student home use licences do have to be requested though, they will not be granted automatically, more details about enabling "at-home" use can be found on the Adobe Blog.

To assist in remote teaching, Adobe is offering a free 90 days trial of Adobe Connect, until July 1st 2020. Full details about Adobe Connect may be found on the Adobe Connect Blog.
For faculty seeking to engage students during campus closures, Adobe has curated resources to help them discover inspiring projects, best practices, and new ideas so they can continue to drive valuable learning in virtual environments. Please visit Adobe's Distance Learning pages.
Microsoft
Free for colleges and universities, Microsoft Office 365—which includes Microsoft Teams, gives IT departments and lecturers the resources needed to move to a remote classroom with confidence; accessible on either mobile, tablet, PC or browser.
Additionally, the benefits of Office ProPlus are available for Institutions with a Microsoft EES Agreement.
The Microsoft Remote Learning website is designed to help institutions who want to quickly get started in delivering remote learning. It links to a series of webinars available here to help educators and IT admins.
In case you need additional support sign in to the Microsoft FastTrack website for guidance, resources, and to submit a Request for Assistance.
Möbius users can use Möbius on any device with an internet browser from anywhere
Möbius is an e-learning platform from DigitalEd, specifically designed to meet the needs of STEM (Science, Technology, Engineering, Mathematics).  It runs in the cloud, allowing Möbius customers to open up learning to their students wherever they may be globally.  You can read DigitalEd's blog on academic continuity plans here.  They have also provided their own Business Continuity Plan
Home use rights for staff and students are included in this agreement, subject to the export restrictions detailed in the Home Use Section of the Terms and Conditions.
Home use is allowed and distance learners can use the software overseas. 
See this blog from Addy on accessing software and enabling research beyond the campus for more information
Home use / off-campus licensing allowed including fieldwork abroad.  See the Location and Permissions section of the Terms and Conditions tab of the Agreement for further information.
Institutions that have purchased the Student & Staff Distribution/Virtualisation Extension are able to allow faculty and students home use access to the software. Other institutions are able to add this Extension to their licence at any time. Contact uk-sales@maplesoft.com to discuss the needs of your site.
Home use rights included.   
All universities have access to a University account through which they manage Mindgenius Online to help all their Mac users.
MindGenius have extended the free-trial period for MindGenius Online from 14 to 45 days. MindGenius Online helps with managing remote teams, making working from home more collaborative, cost effective and more flexible. More information on their Online product can be found here.  To start your free 45-day trial with  click here.
Home use licences are included for all staff and students
Home use rights included but if overseas use is required for greater than three months, special dispensation is required from QSR. Please approach Chest Help if necessary. Please see T&Cs on NVivo Chest Agreement for full details.
Subject to the Home Use Undertakings, given in the SAS Licence terms and Conditions, being accepted by the Licensee and brought to the attention of, and accepted by, the relevant Authorised user.
The SAS license through Chest permits virtualisation and cloud installations of the software, providing remote access to researchers and students
You can find more resources and information (non-licensing) on Jisc's main website.